The Topring Experience
Topring is more than just a workplace, it's a living environment. We believe that every detail makes a difference in the daily lives of our employees, which is why we strive to take great care of them and our community. The bonds between colleagues are very real and everyone has the opportunity to flourish to the extent of their contribution. Only you are missing!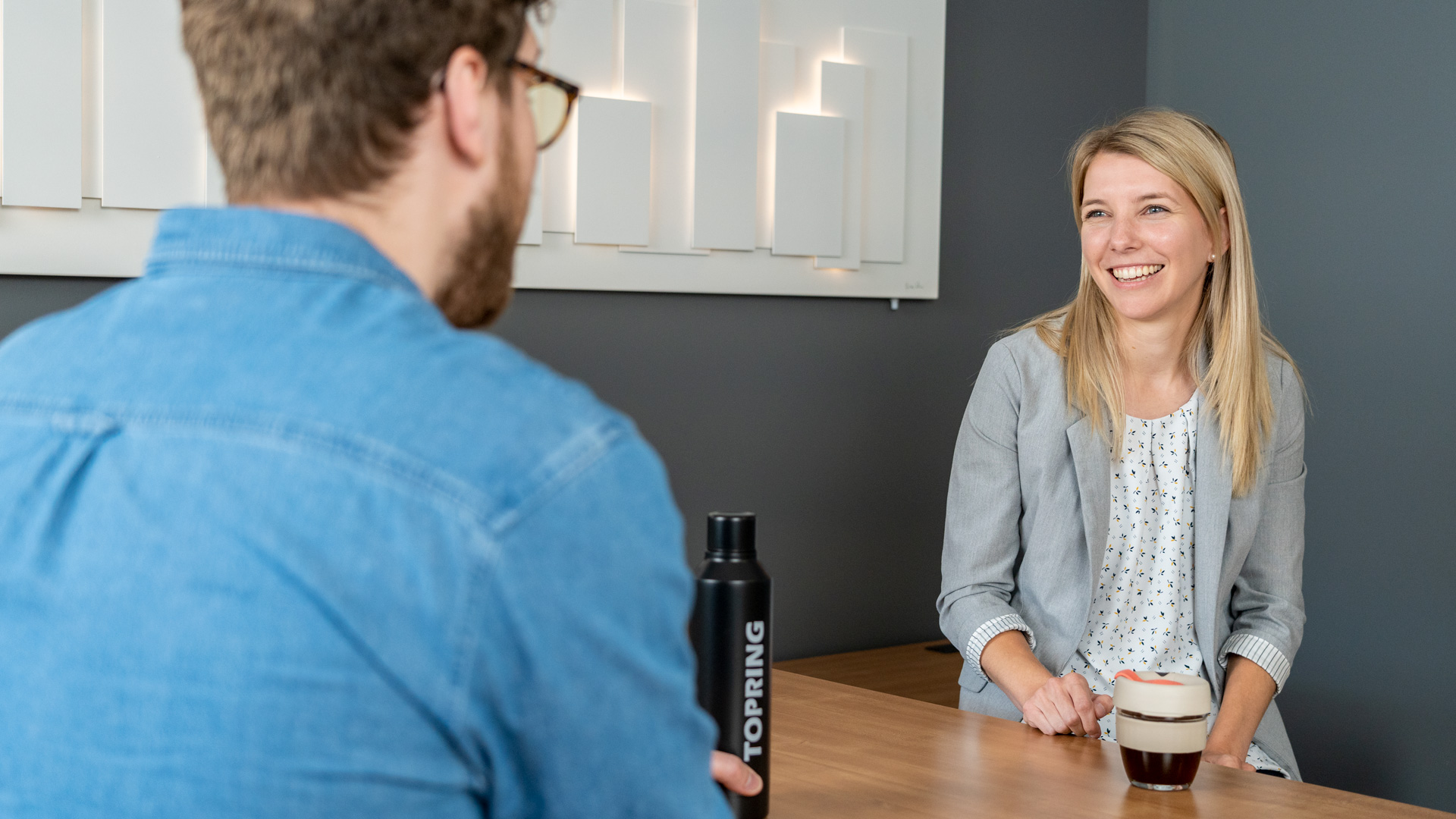 Create Strong Bonds
In a fast-paced world, communicating with kindness is in our nature. It may seem trivial, yet it is not at all! By genuinely caring about what others are going through, we build trusting relationships with our colleagues and clients.
We take the time to listen to you and frequently ask you where your Happiness Index is. Having good relationships and a positive working atmosphere makes all the difference!
We encourage exchanges and networking among colleagues. Whether it's holding a festive event or simply sharing an employee's portrait on our internal social network, there are plenty of opportunities to share in a setting other than work!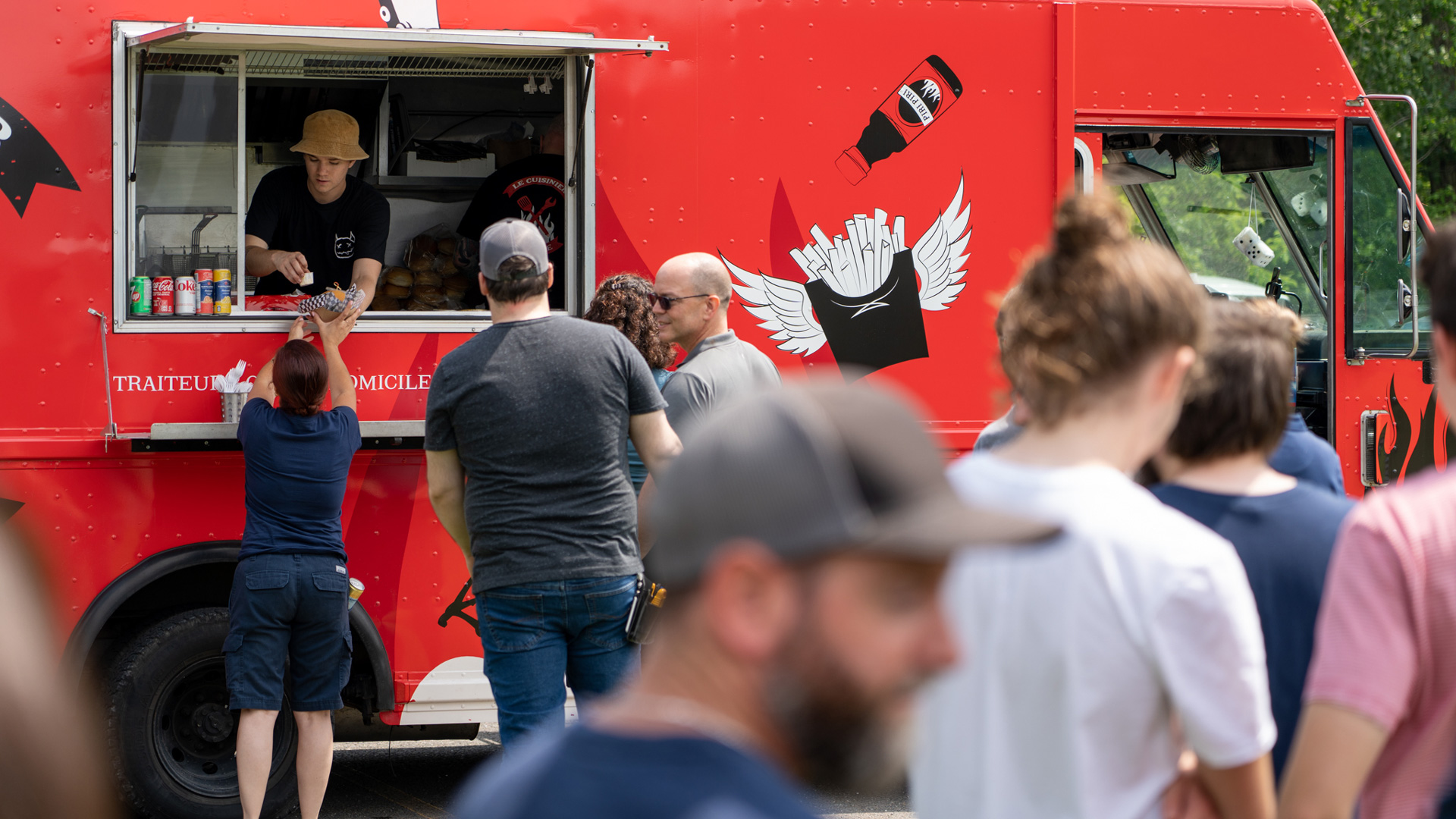 People First
The little touches have a big impact on your well-being at work. We organize activities that add joy and surprise to your daily life: food trucks, corporate discounts and promotions, an unlimited apple fridge, festive and original office evenings… We are bursting with imagination!
We believe in giving back and investing in your community. Each year, we support local charitable causes that are important to us and carefully chosen by team members.
We also encourage you to take care of your health. On the program: a wellness account adapted to your needs, conferences on nutrition and stress management, rounds of healthy snacks, sports challenges... At Topring, we're on the move!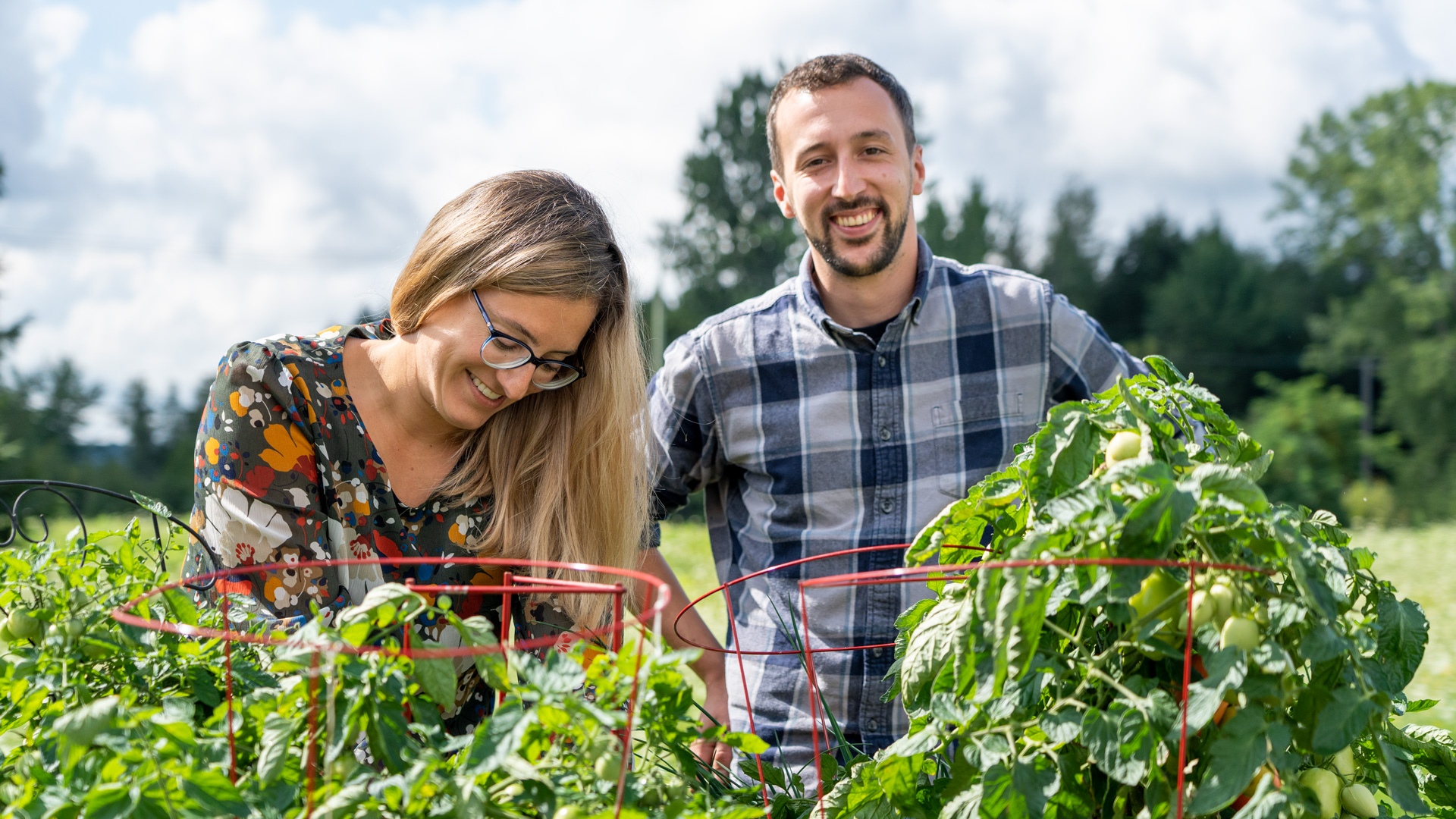 Create an inviting work environment
We really care about your well-being. That's why we built a clean, bright and pleasant work environment. No matter where your worksdtation is located, the bright fall colours, our snowy woodland or the blue sky will unfold before your eyes. Take advantage of your breaks and refresh yourself in the cafeteria: «bean bags», ping-pong, table football, board games, etc. are all at your disposal. If the temperature allows, come and breathe some fresh air on our terrace. It's good for morale!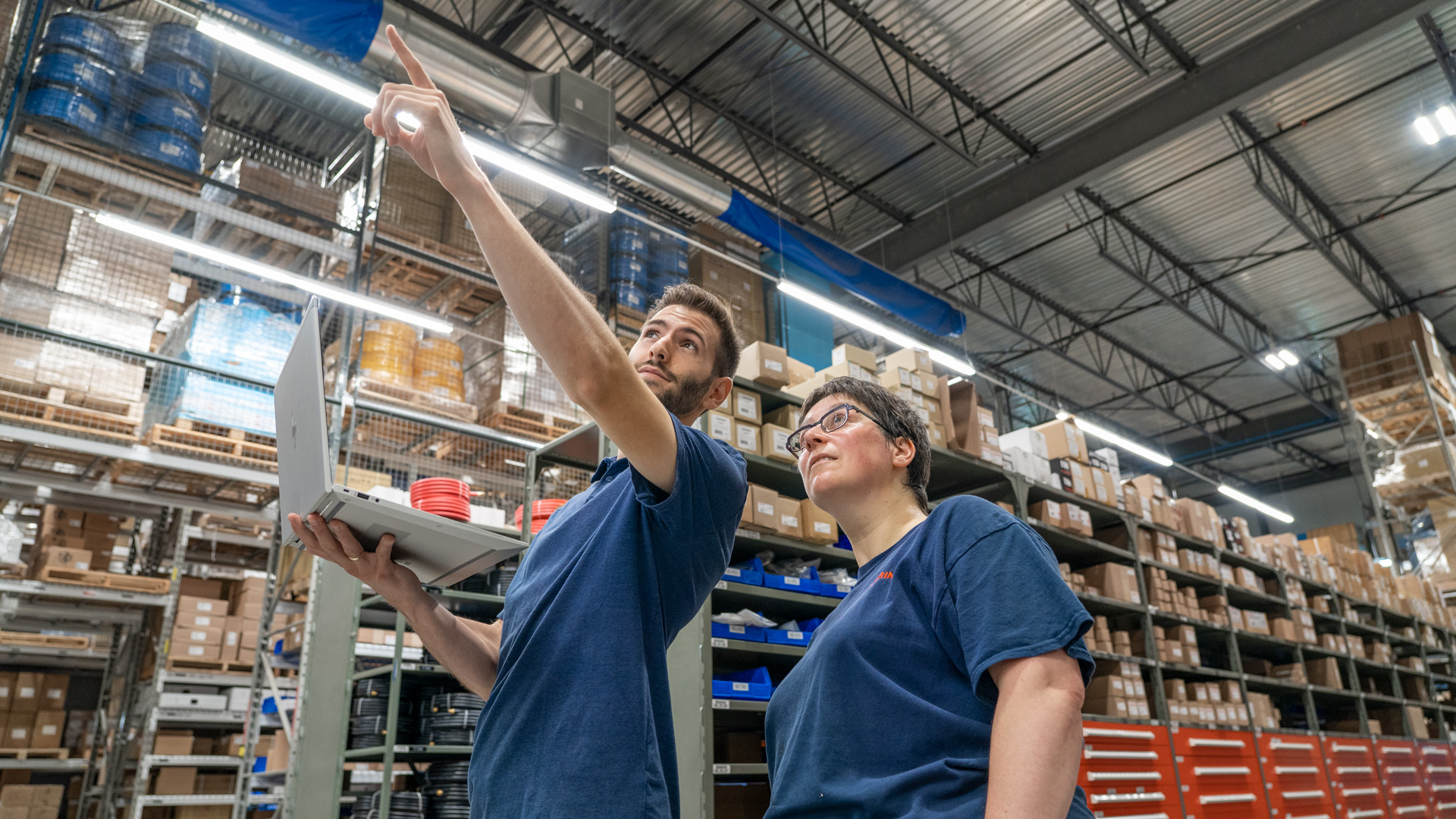 Be Challenged
One of the strengths of our team is its variety of skills and talents! Everyone generously uses their expertise to improve our procedures. The satisfaction of our clients is based on synergy and passion.
We will always have exciting projects at Topring. You willl have the chance to concretely work on initiatives like the implementation of greener packaging techniques, automation of our processes, continuous improvement of our website and development of innovative management practices. We are forward-thinking, making sure we are on the lookout for new technologies and taking advantage of them.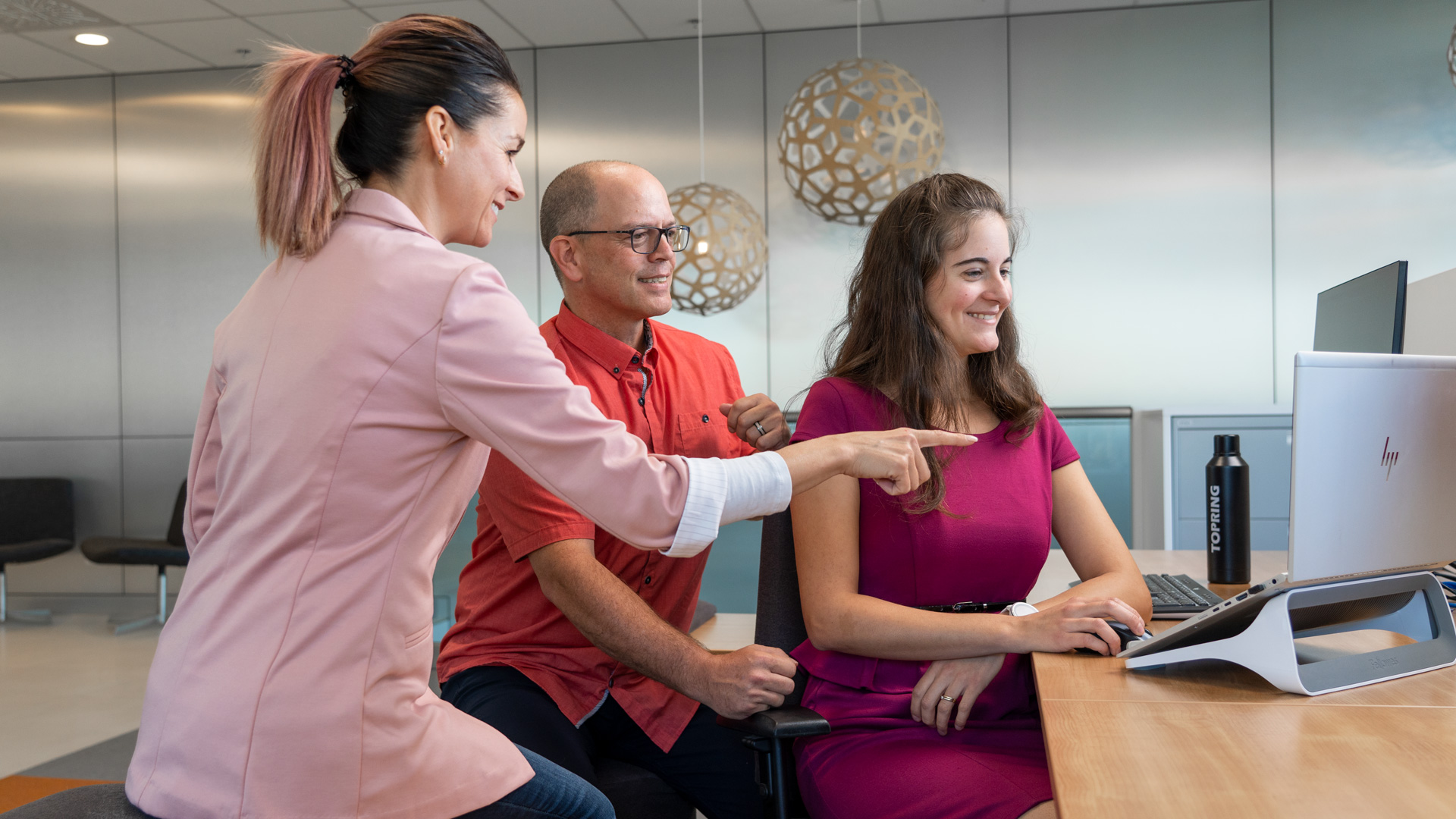 Evolve with confidence
Are you now part of our team? It's because we believe in your talent! We will help you evovle entrusting you with missions that will sometimes take you out of your comfort zone. What matters is what you learn along the way. We believe trial and error will make you even better. We will give you all the flexibility you need to do your job and we will give you all the support you need to move forward.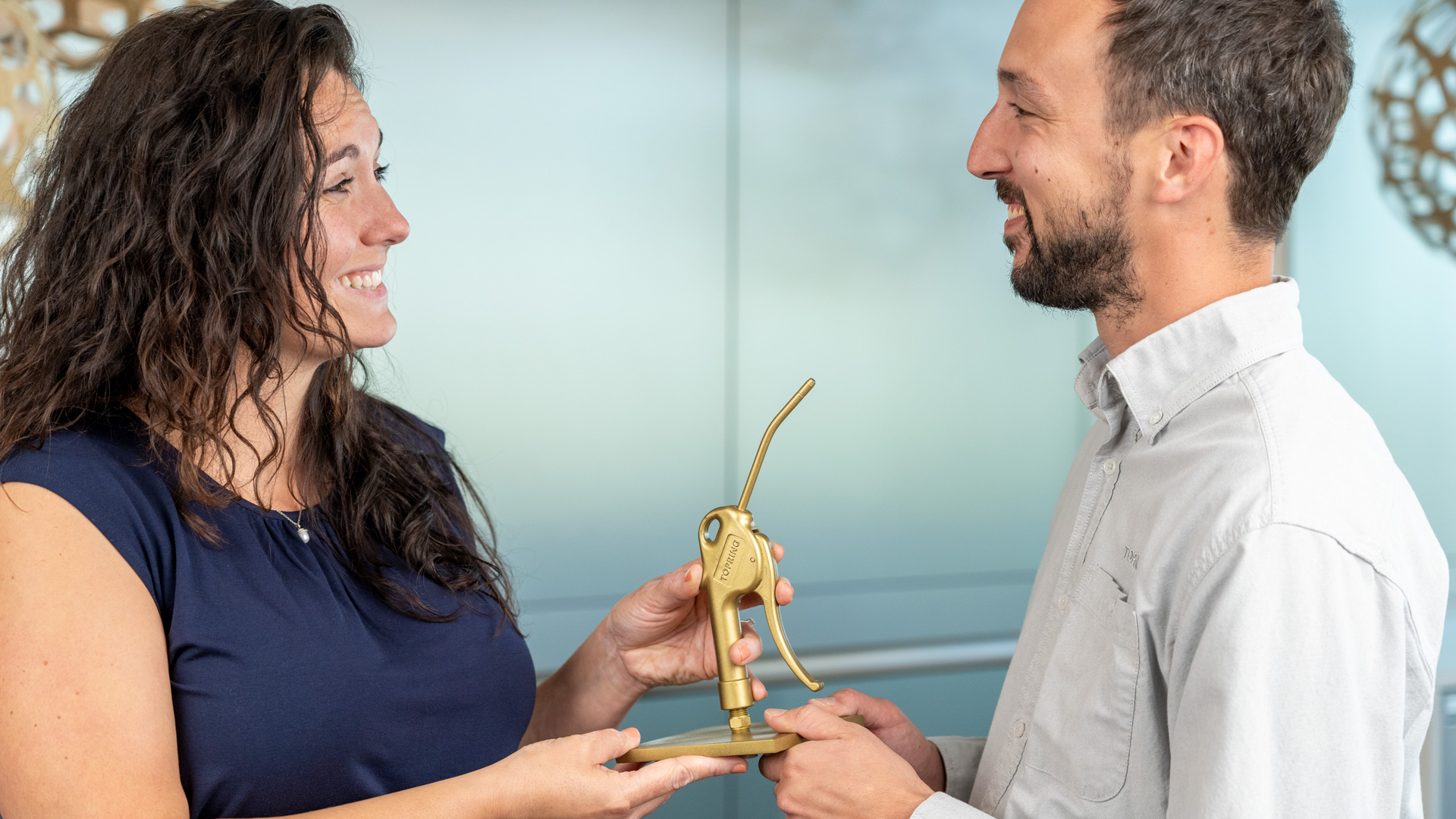 Celebrate Success
Recognition at work is everyone's business. Every opportunity is a good one to celebrate the successes! Each month, we recognize a peer's contribution by presenting them with the Golden Blow Gun Trophy; it is our way of celebrating the collaboration that unites us all.
We have Recognition Week and we like to celebrate the years of service of our team. It also gives us the opportunity to show our appreciation for our colleagues and to recognize their valuable contributions.