Topring Training
Through Topring training, broaden your knowledge on the safe and efficient use of compressed air. These training courses are offered on request and will help you to identify opportunities to optimize a compressed air network. The training can be done at Topring or online with our technical advisors.
Who is this intended for?
Our training courses are aimed at engineers, installers, distributors, prevention officers and plant and maintenance managers. Training courses vary in length from 45 minutes to 2 hours and a minimum number of participants is required for private courses.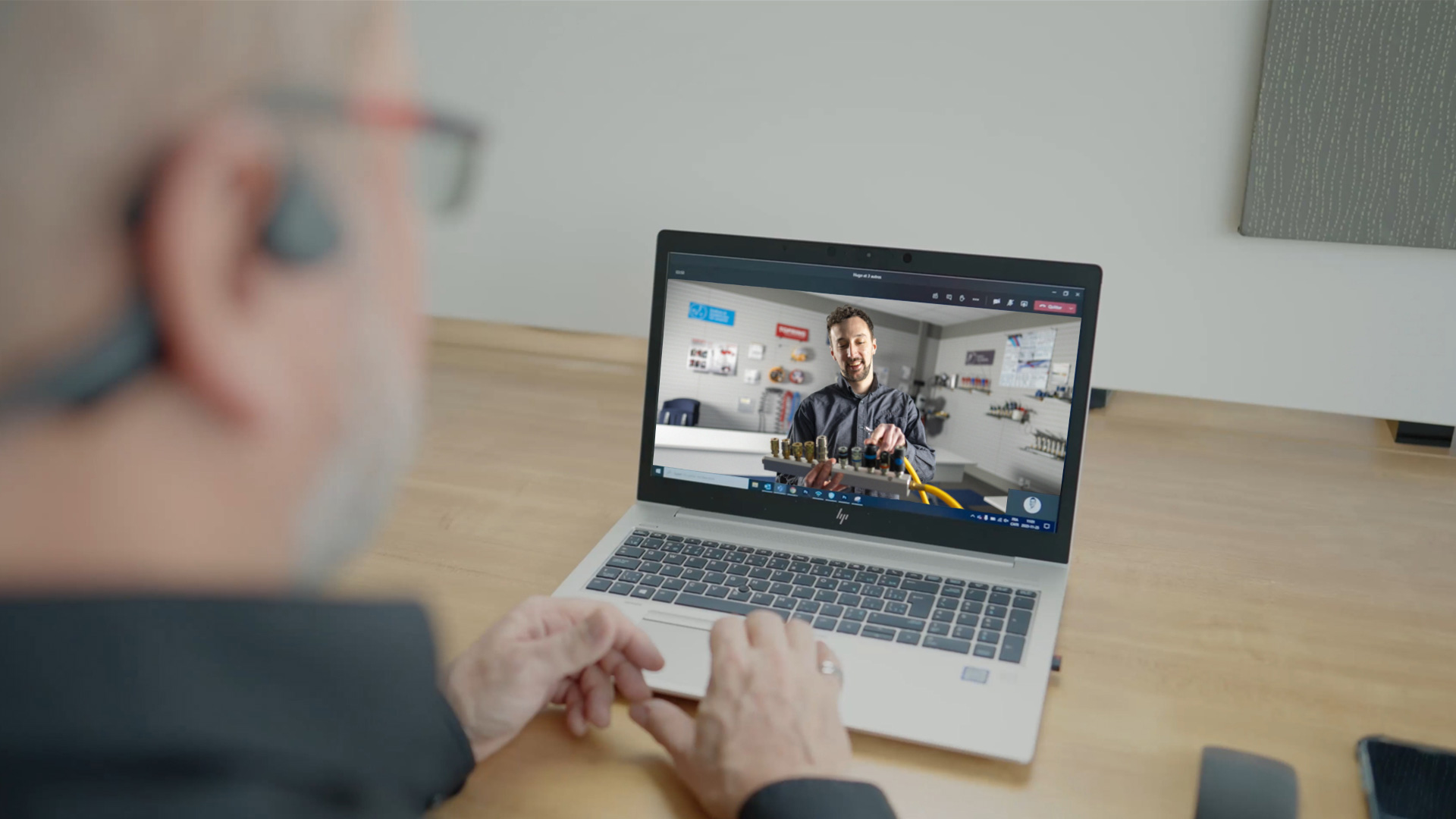 Tailor-made experience
Our training can be tailored to your specific needs. Here are some examples of topics that can be covered:
Compressed Air Basics
Compressed air treatment
Aluminum compressed air piping systems
Maintenance of a compressed air system
Safety: accidental disconnections, cleaning and noise reduction
Safety: lockout, residual pressure and overpressure prevention
Performance in mechanical and body shops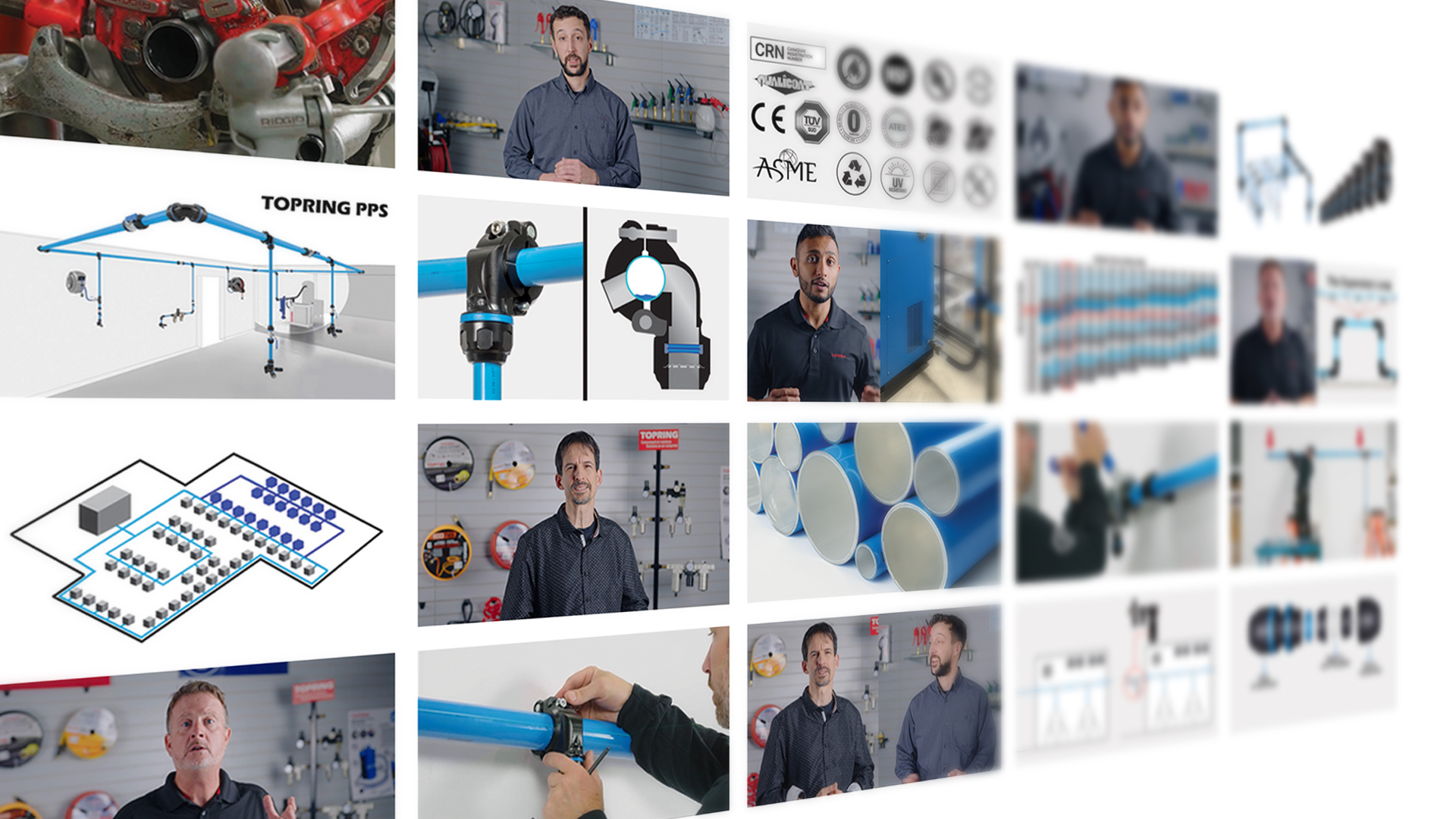 Instant Training on Air System Design
Learn how to optimally plan a compressed air network. This 20-minute training presents the important elements to consider when designing a network.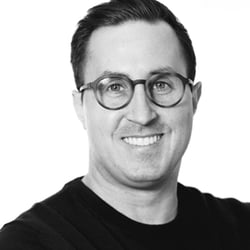 Why follow one of our courses
« The Topring training provides training for professionals in the safe and effective use of compressed air in their daily work as well as in project planning. Whether you're a beginner or an expert, you're sure to find training to expand your knowledge. You'll also find tips on how to maintain your compressed air system. »
Alexandre Ménard
National Sales Director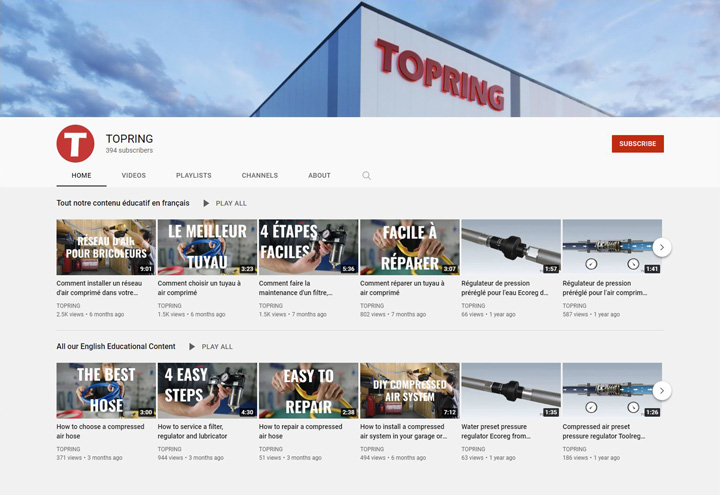 Have you seen our Youtube channel yet?
We regularly add exclusive video content. You will find product demonstrations and practical advice for the installation and maintenance of your pneumatic equipment.